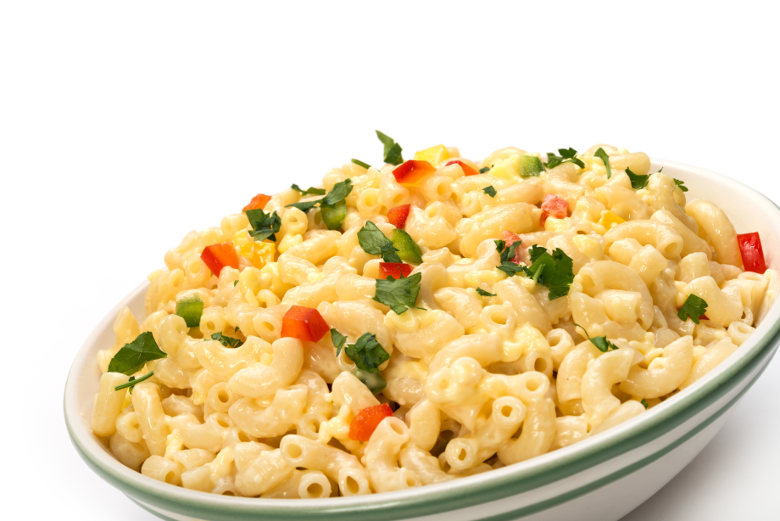 Ingredients:
3 cups shredded GreenVIe Cheddar Flavour
1 pack of dried pasta, gluten-free or regular
2 cups unsweetened dairy-free milk, preferably almond milk
3 tbsp coconut butter
1/2 tsp sea salt
1/4 tsp black pepper
1/4 cup Grated with Parmesan flavour
Preparation:
Step One: Cook macaroni al dente, according to package instructions (usually requires boiling for 6-8 minutes in salted water), drain, and set aside.
Step Two: In a small pot, melt the vegan butter. When melted, add salt, pepper and the dairy free milk.
Step Three: Add GreenVie Cheddar flavour Shreds and cook over low/medium heat for 2-3 minutes, whisking frequently.
Step Four: Stir in the macaroni and mix together.
Step Five: Top Mac&Grated Cheese with Parmesan Flavour just before serving them.